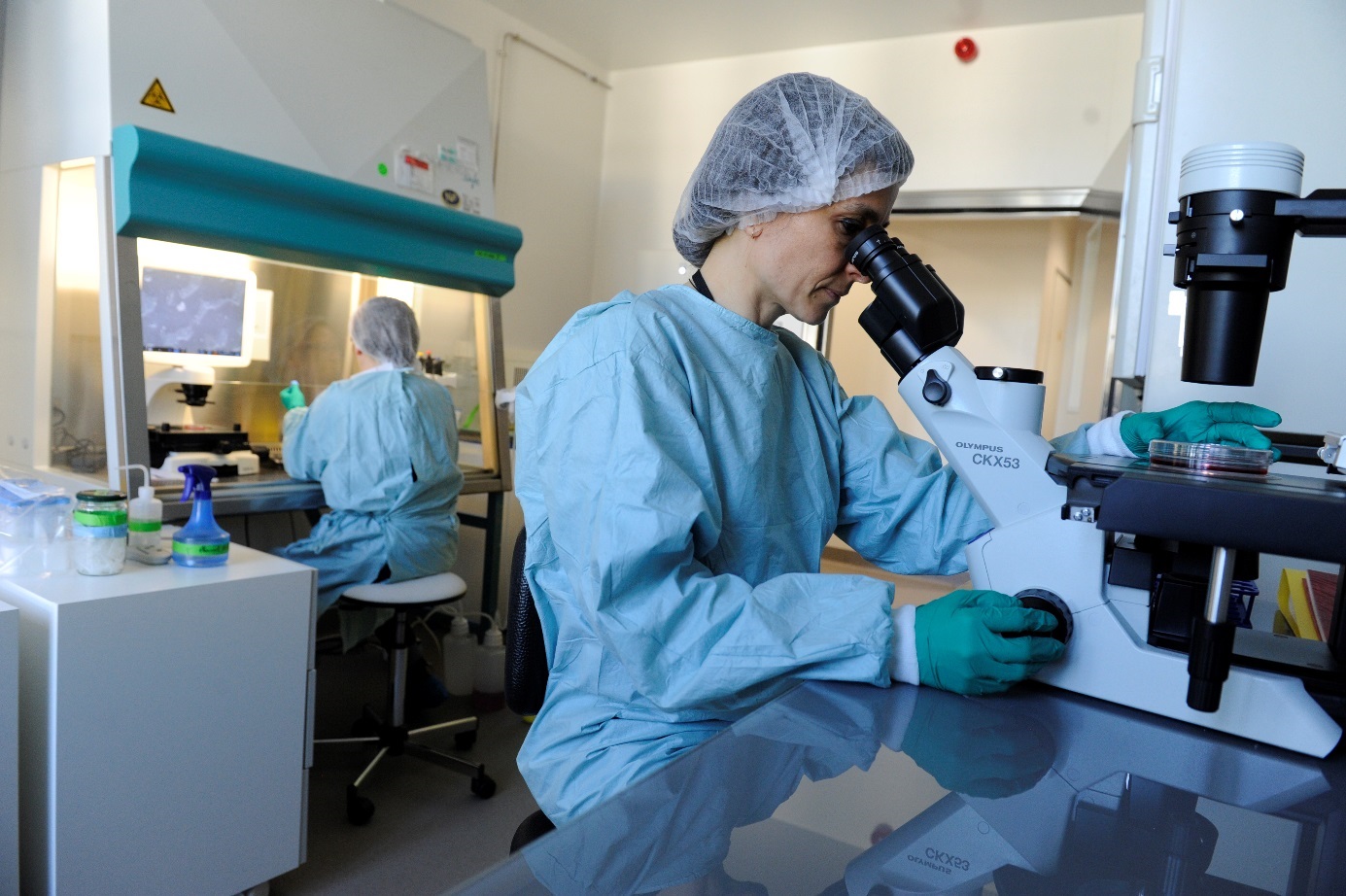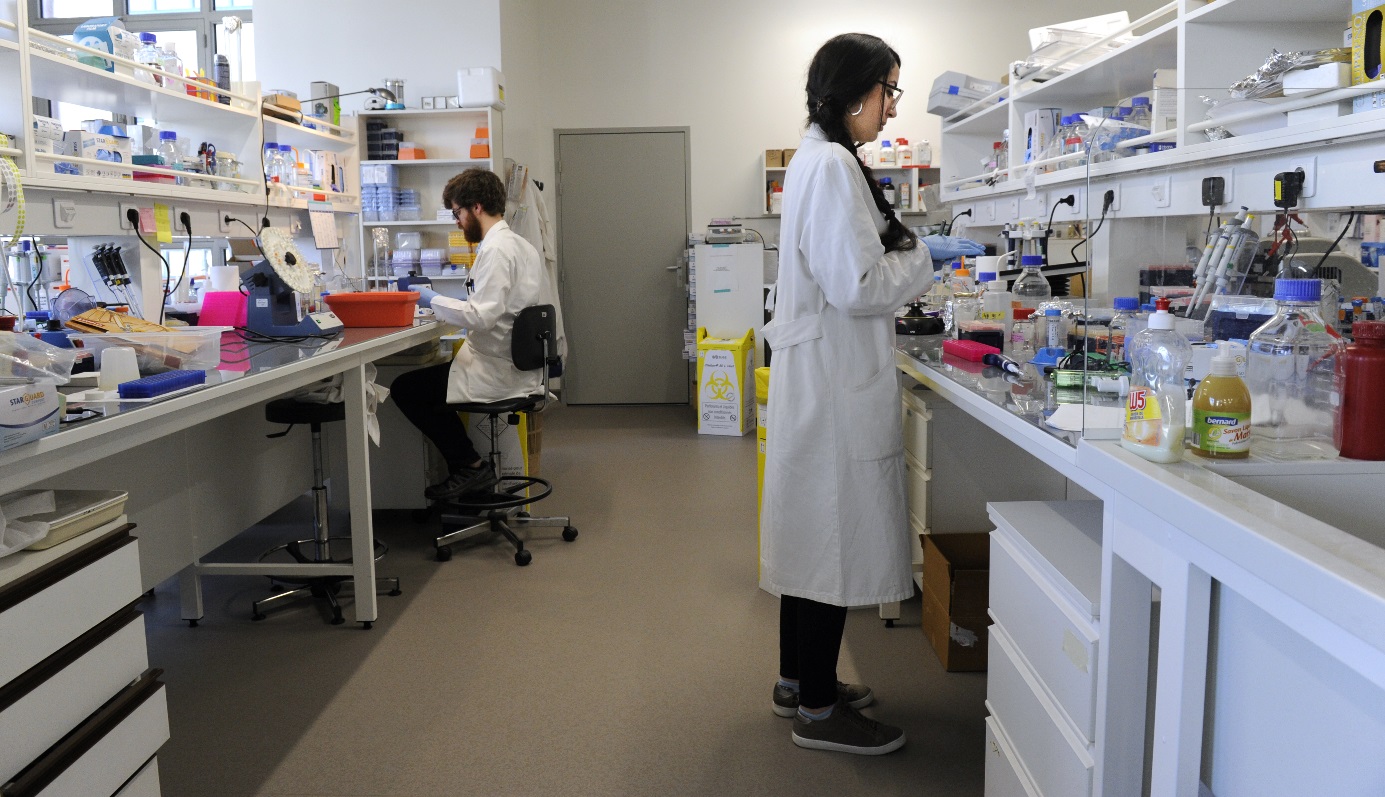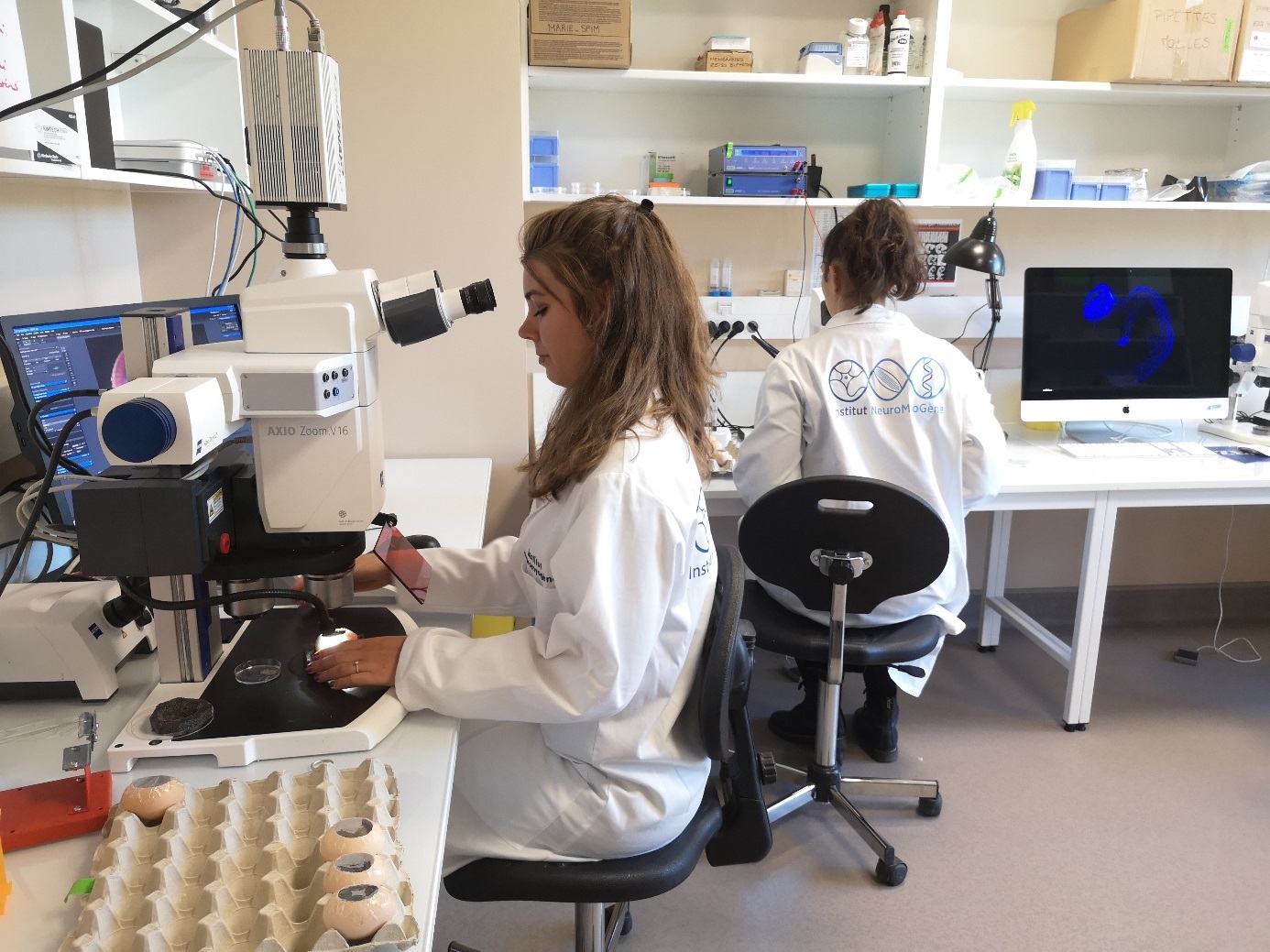 Equipment
At the end of December 2017, the staff of the NeuroMyoGene Institute moved into beautifully renovated premises of the Rockefeller School of Medicine Lyon-Est.
This operation is part of the ambitious Rockefeller building rehabilitation project built in 1929 by Paul Bellemain, a student of Tony Garnier, and made possible by the support of the Auvergne Rhône-Alpes region, the metropolis of Lyon, the State Plan Contract Region and University Claude Bernard Lyon 1.
The teams are spread over a 3,500 m2 area on the third floor of the building. They benefit from shared technical platforms at the forefront of imaging, physiology and genomics technologies :
"Nematodes" space of 90 m2 composed of a laboratory space with microinjections stations, an incubator space and a microscopy room
"Drosophila" space of 45 m2 composed of a laboratory space, a cold room at 18 ° C and a microscopy room
«Chicken» space of 70 m2 composed of 2 experimental laboratories, a room for incubation and a microscopy room
3 electrophysiology parts
A common room of microscopy
A laundry of 82 m2 with 3 autoclaves and 3 washers
A warehouse of 73 m2 for storage
A cell culture zone composed of :
An L1 area of ​​185 m2 Laboratory including cell culture boxes, a box dedicated to cytometry and 2 boxes for the preparation of samples for histology
A L2 area of ​​205 m2 composed of 10 boxes, a videomicroscopy system, an iPS culture room, a viral production room
500 m2 of offices and laboratories, currently still under construction, will be delivered in spring 2019 and will allow a first wave of recruitment of 3 new teams. An additional 1500 m2 will be delivered at the end of 2020 to allow the installation of 6 new teams. An area of ​​200 m2 dedicated to projects in collaboration with industry or business accommodation will also be available in 2020.