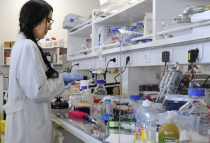 WANT TO JOIN THE LAB?

Please send to the team leader a CV and a cover letter describing your interest in the team.
The INMG teams are affiliated to the following doctoral schools:
BMIC (Biologie Moléculaire Intégrative et Cellulaire) (Equipes Beccari, Bomont,Courchet, Gache, Giglia-Mari, Legrand, Lomonte, Puccio et Schaeffer)
EDISS (Ecole Doctorale Interdisciplinaire Sciences-Santé) (Equipes Chazaud, Jacquemond et Mounier)
Information on the courses and the application process to a thesis grant is available on the website of each doctoral school.
---
PhD THESIS OFFERS